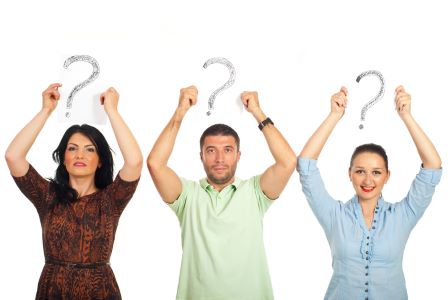 Reporting for the solo 401k plan hinges on the factors listed below. Please review and let me know if you fall under any of these.
Question:

 
When do I need to make my Solo 401(k) Contributions?
Answer: 
Contributions to a Solo 401k plan must be made by your business tax return due date including timely filed business tax return extension. For more information: Click Here
Question:
When does a Form 5500-EZ need to be completed?
Answer:
If your solo 401k plan balance had exceeded $250,000 as of December 31, 2021 a Form 5500-EZ is due to the IRS by July 31, 2022. A Form 5500-EZ is used by the self-employed business owner to report on a yearly basis the total value of the Solo 401k plan; however, a Form 5500-EZ does not need to be filed until the Solo 401k plan total assets exceed $250,000. Since we don't have access to your funds, it is your responsibility to timely let us know if you would like us to assist in preparing the Form 5500-EZ.  For more information on this please visit the following link and read our FAQ page on Form 5500-EZ: Click Here
Question:
When do I need a Form 1099-R?
Answer:
Distributions:
Anytime a plan participant or beneficiary takes a distribution including a required minimum distribution (RMD) from his or her self-directed solo 401k, IRS reporting requirements apply.
Conversions:
1099-R reporting also applies to in-plan Roth 401k conversions. Payers must send a Form 1099-R, Distributions From Pensions, Annuities, Retirement or Profit-Sharing Plans, IRAs, Insurance Contracts, etc., to the IRS and to the individual receiving the distribution. The form is due to the IRS by February 28. Again, Since we don't have access to your funds, it is your responsibility to let us know. For more information please see the following link: Click Here
NOTE: Please let us know by December 31 if you took any distributions and/or processed conversions so that we can timely issue the Form 1099-R. Requests received after 12/31 will need to be processed by your tax preparer.
Question:
If I transferred a former employer 401k or IRA to my self-directed solo 401k does any reporting apply?
Answer:
When you transfer funds to a solo 401k plan from a former employer plan such as a 403(b), 457(b), 401k, TSP, DBP, etc., or IRAs such as SEP IRAs, SIMPLE IRAs and Traditional IRAs, the institution where the funds were transferred from will issue a Form 1099-R. Make sure the Form 1099-R has a code "G" in box 7. A code "G" communicates to the IRS that the transfer to the solo 401k was non-taxable. 
Question:
When are Solo 401k IRS Required Plan Updates needed?
Answer:
As the solo 401k plan provider, we are responsible for updating the plan for any required IRS changes.