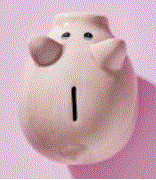 For owners of owner-only businesses who are no longer self-employed, and wish to close their
solo 401k
plan,  you have two options:
Option 1:
You can either take the funds and the assets (e.g., real estate, notes, private investments, etc.) from your Solo 401k as a Taxable Distribution. If you are under 59 1/2 you will pay a 10% early withdrawal penalty along with ordinary income taxes on the amount of the distributions.   In that case, please submit the following online form to let us the information needed for the required tax reporting:
CLOSING PLAN: Full Pretax Solo 401k TAXABLE DISTRIBUTION Form – My Solo 401k Financial
Option 2:
Option 3:
Invest the solo 401k in an LLC and Then Transfer to a Self-Directed IRA LLC
 Multiple steps apply. A new LLC is opened and the existing solo 401k funds and assets (e.g., real estate, notes, private equity, etc.) are deposited into the new LLC. This results in a single member LLC where the solo 401k is the sole member of the LLC.
Subsequently, the new Solo 401k LLC is transferred in-kind to a self-directed IRA, resulting in an "IRA LLC" aka "Checkbook IRA" and solo 401k plan is then closed with the government by issuing a Form 1099-R and a final Form 5500-ez to formally close the solo 401k plan.
 See the following: 
What Happens After I choose One of the Above Options?
A final Form 5500-EZ regardless if the value of the account was under $250,000, and a Form 1099-R will need to be issued to formally close the plan with the IRS.