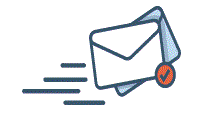 Depositing the FULL Pretax funds from the Solo 401k bank/brokerage account to the Pretax Full-Time Employer Plan:
IMPORTANT 1: if you have any outstanding solo 401(k) loans, they first must be paid back to avoid any taxes and penalties. Please let me know if this is the case and I will provide more information.
IMPORTANT 2: If your solo 401k holds any Roth solo 401k funds, those will need to be transferred to a separate holding account in the full-time employer plan, so please complete an additional Roth solo 401k transfer form by CLICKING HERE.
Moving the Funds
If by Check:
Make the FULL transfer check from the PRETAX solo 401k account payable in the name of the new full-time employer custodian F.B.O. your name.
List the full-time employer plan account number and write "Full Solo 401k Transfer to Pretax Plan" on the memo section of the check.
If Electronically:
You may also have the bank or brokerage form holding the solo 401k funds move the funds electronically such as by wire to your new full-time employer plan.
If transferring equities such as stocks and mutual funds from the solo 401k to the pretax full-time employer plan, contact the brokerage form instructions on how to transfer the securities in-kind.
REPORTING THE FULL PRETAX SOLO 401K  DIRECT ROLLOVER TO A PRETAX FULL-TIME EMPLOYER PLAN, CLICK HERE.