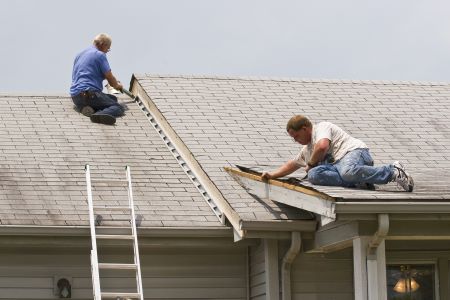 While the ROBS 401k is often used to fund businesses such as routes (e.g., FedEx) restaurants, car care centers, senior and child care centers and other businesses that offer goods or services, the ROBS 401k can also be used to fund real estate ventures as long as the real estate operating company requirements are satisfied.
Real Estate Operating Company Requirements: If you want to use your funds for real estate, the following rules apply:
1) The corporation that you invest your retirement funds in may invest in real estate that satisfies the following requirements:
a. At least 50 percent of the assets of the business, valued at cost, must be invested in real estate which is managed or developed and with respect to which such entity has the right to substantially participate directly in the management or development activities.
b. Such an entity in the ordinary course of its business must be engaged directly in real estate management or development activities.
2) Expenses related to the real estate will be paid by the corporation.

3) The real estate will not be used for personal use.

4)There may be periods of time when the 50% test described in 1(a) above is not satisfied. This confirms that it would be acceptable as long as the 50% test is satisfied on the following dates: (i) the "initial valuation date" or the first date on which the corporation makes an investment that is not a short-term investment of funds pending long-term commitment; and (ii) at least one day during each annual valuation period. An "annual valuation period" is an annually recurring period of not more than 90 days that begins no later than the anniversary of an entity's initial valuation date. For example, if the corporation's first long-term investment is made on October 3, 2017, that date is its initial valuation date. The first annual valuation period can commence as late as October 3, 2018. An annual valuation period that commences on October 3, 2018, would end on December 31, 2018, and recur each October 3 through December 31 thereafter. Once an annual valuation period is established it may not be changed except for good cause.
Deposit Personally Owned Building QUESTION:
I am planning to start my machine shop in a building on my property next door to my house. I am assuming that my business could neither buy the building from me nor rent it from me-at least not with money from the 401k? What about money needed to fix up that building and make repairs necessary for running the business in it?
ANSWER:
The business financing 401k rules do not permit the 401k account holder to operate the business on real estate that you or family members own.
Instead, you can contribute the real estate "free and clear" to the C corp (transfer the title to the C Corp) and the C corp can use the property, improve it etc.
In exchange for doing so, you will receive stock in the company personally based on the fair market value.
Recent ROBS 401K Webinars: