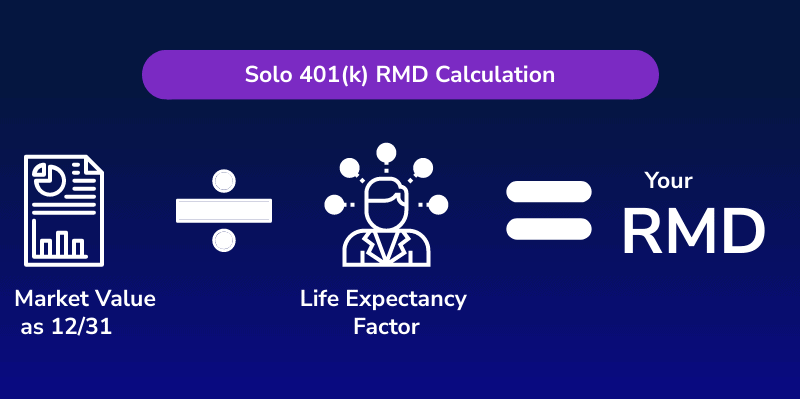 This table applies for distribution calendar years beginning on or after January 2, 2022. Use the IRS uniform lifetime table to calculate your annual solo 401k required minimum distribution (RMD) if you are single, or if married and your spouse is the beneficiary of the solo 401k and is NOT more than 10 years younger than you.
CLICK HERE to view the solo 401k uniform lifetime table.
You may also use the My Solo 401k Financial on-line RMD calculator to calculate your RMD.
To calculate your annual solo 401k RMD, the IRS uses a formula that includes the total balance of your solo 401k plan, your age, and your life expectancy. It then divides your balance total by your life expectancy factor to determine the amount you must distribute from your solo 401k. (Your life expectancy factor is the age to which you're expected to live given your current age.). Your RMD life expectancy factor changes every year, resulting in a different RMD amount each year.