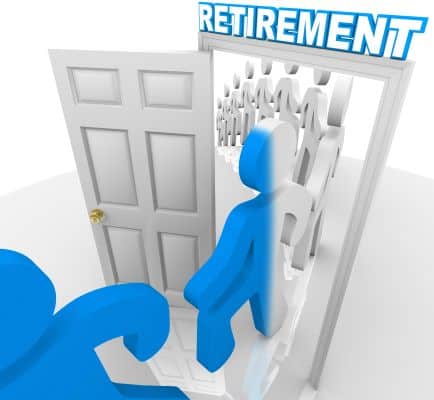 When the self-employed individual sets up both a defined benefit plan (DBP) and defined contribution plan such as a self-employed self-directed solo 401k plan for his self-employed business, such a plan combination is referred to as DB(K) Plans or defined benefit/401k. This plan combination was made possible with the passage of Pension Protection Act of 2006 (PPA). See IRC Sec. 414(x).
Generally just one plan suffices when trying to maximize annual retirement account contributions, so the majority of owner-only businesses will settle for solely opening a self-directed solo 401k and will open a traditional IRA as well to get extra funds in their retirement account.
For High Income Earners
However, typical high income earners such as doctors and attorneys who seek to contribute more than the annual contribution limit afforded under a solo 401k plan will use the DB(K) combination.
Maximizing Employer Contributions
A defined benefit is an employer plan that is sponsored by the self-employed business, and it only allows for employer contributions. When contributing to both a defined benefit plan and a solo 401k plan, the business owner will maximize the employer contributions to the DBP because it allows for larger dollar contributions than other plans such as the solo 401k plan, and will make the employee contributions to the solo 401k plan.
Employee Contributions
Since the only type of contribution a  defined benefit plan (DBP) can accept is employer contributions because it is not a defined contribution plan, the owner-only business will open a solo 401k plan for solely making annual employee contributions.
DB(k) Requires Separate Accounting
For those who want to use the DB(K) plans combo, two separate plans must be adopted–a solo 401k plan and a defined benefit plan. The assets for each plan must be  accounted for separately. Also, the 401k rules apply to the solo 401k plan and the define benefit rules apply to the defined benefit plan, so you cannot apply the rules of one plan to the other (e.g., the distribution rules that apply to the solo 401k plan cannot be applied to the defined benefit plan and vice versa).
Keep My Solo 401k & Open a DBP QUESTION:
I plan to open a defined benefit plan (DBP) for 2020. Can I still keep my solo 401k from previous years and NOT fund it anymore but continue funding the 401k portion of the DBP or do I have to roll the money from the solo401k into the 401k portion of the DBP and say goodbye to my solo401k.
ANSWER:
Yes you can keep the solo 401k open without contributing to it as long as you are still self-employed. Note that the DBP can only accept employer contributions. Also, you will need to combine the fair market value of each plan ( the solo 401k and DPB) do determine the $250,000 Form 55000-EZ filing threshold, and if the combined value of both plans exceeds $250,000, a separate Form 5500-EZ will need to be filed for each plan regardless if the value of one of the plans is under $250,000.
If you would like to inquire regarding opening a Defined Benefit Plan, please fill out the following inquiry form and one of our professionals will contact you for a free consultation.